# Global Search
As in any other product, searching tends to be one of the places where users lose valuable time. Virtuoso provides a way to search for information in the organization or the project using free text while being generally permissive to typos.
You can use Global Search by pressing ctrl+k and writing the text to search for in the input:

TIP
When inside a project, the search by default will only display resources in that project. You can always fall back to an organization search by removing the project filter.

After the result is updated, it's possible to filter the results by clicking on the desired resource type on the left-hand side. This will limit the search to the selected resource type, as shown here: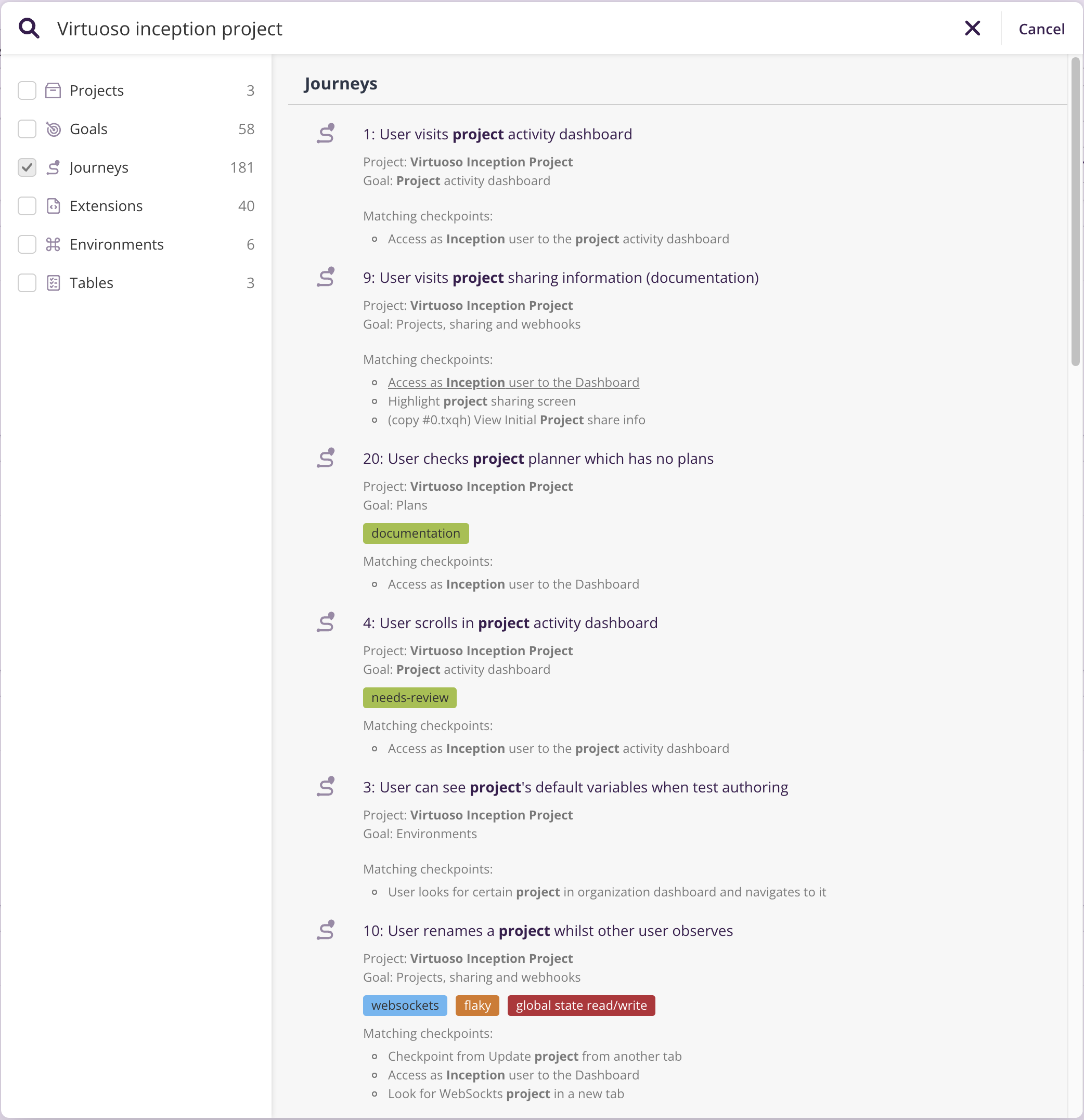 # Improving your queries
It is possible to improve your searches so that they will produce more accurate results.
bug -draft : look for all results matching bug that don't include the word draft
"bug": Look for all results containing exactly the word bug
"Login user in app": Look for all results containing this sentence